What's being banned?
The directive targets some of the most common ocean-polluting plastics.
The list of banned items such as cutlery and cotton buds was chosen because there are readily available alternatives, such as paper straws and cardboard containers.
Other items, "where no alternative exists" will still have to be reduced by 25% in each country by 2025. Examples given include burger boxes and sandwich wrappers.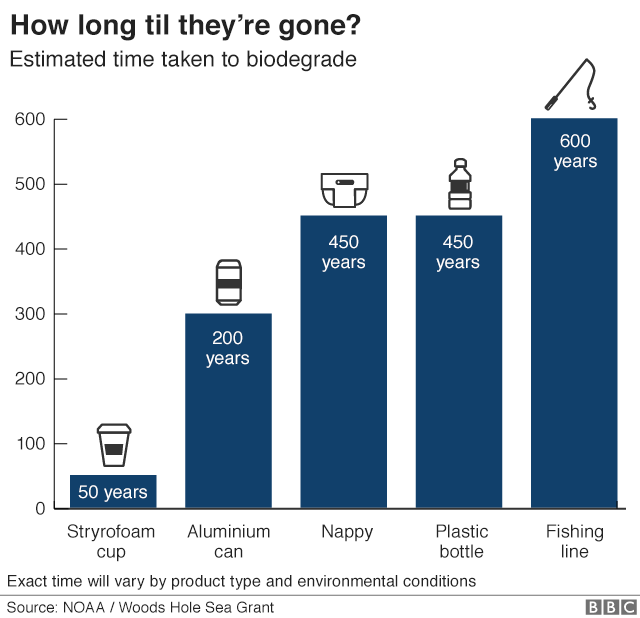 Source: https://www.bbc.com/news/world-europe-45965605